Having graduated from the same college photography program, Sheila is also an accomplished photographer, with over 20 years experience as the lab manager for a commercial photography studio.
Transitioning from film, chemistry, and photographic paper, Sheila plunged into digital imaging with great enthusiasm. Photo retouching, restoration, perspective control, close-cutting, and layering are her specialties.
As an avid reader with a love for the written word, Sheila continued her education to obtain a technical writing certificate. Using the knowledge she gained, Sheila has edited numerous books written by children for children, as well as printed books written by adults. She offers a fresh set of eyes to pick up on details others might miss.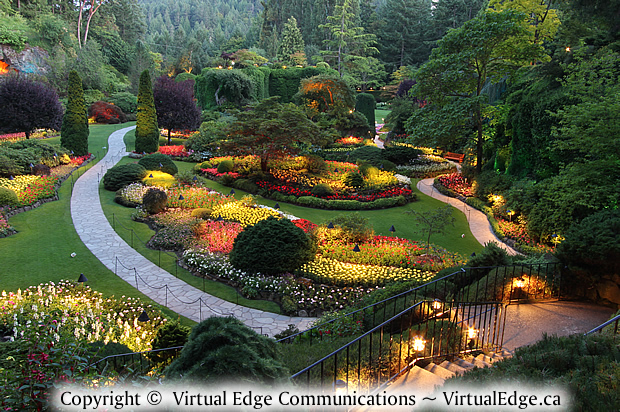 Mistakes in advertisements are like nails on a chalkboard to Sheila. Besides basic grammar and spelling correction, she provides copywriting and design for newsletters, flyers, online catalogues, and websites. And she creates focused resumes and cover letters for job seekers.
Get noticed by the media and potential customers. Sheila knows her way around press releases to get the needed attention of media for clients' businesses. And she's also a social networking expert, specializing in Twitter, Facebook, and Pinterest – including their integration with blogs/websites and each other.
FOR IMMEDIATE RELEASEMay 1, 2012
TAILS WILL BE WAGGING AT WHITE ROCK BEACH'S NEW "DINGO BAR"
White Rock, BC – Where will you be when Canada's very first "Dingo Bar" opens this Saturday, May 5, 2012 at Anie's Beach Mart in the west beach area of White Rock? Shop owners Peter and Anica Wolf have put their own Aussie twist on your four-legged pal's watering hole. Make sure you bring your "dingo" along for the 11:00 am ribbon cutting at 1117 Vidal Street. Anie's Beach Mart has 50 free edible "dingo toothbrushes" for dog owners who bring their pets for a free drink at their new dingo bar. No dingo – no toothbrush.
White Rock councilor Helen Fathers will be on hand for the opening bringing her "dingo" Lulu to enjoy a drink on Anie's. While the dingoes enjoy a free drink, you may want to come inside and buy yourself a cold drink or sample a selection from their newly added espresso bar. The dingo toothbrush packages even include a coupon for a discount off your favourite caffeinated beverage. And make sure to ask for one of Anie's Beach Mart coffee cards.
New resident Ric Wallace, who happened to stop in some time ago at Anie's, first suggested the idea. Talking to Anie, Ric noticed her Australian accent and told her how he'd met a large number of Australians on his travels from Ontario to his new west coast home in White Rock. Anie then mentioned she observed whenever she displays the Australian flag outside, the shop sees three to four times the number of visitors. That's when Ric noticed their dog water dish and suggested they should replace it with a "dingo bar."
That idea sparked the creativity in Anie's husband Peter, who transformed an old washboard and handcrafted it into their new dingo bar. Customers who managed an early sneak peak at Peter's creation have wondered when they plan to franchise their dingo bar operation, but for now, the dingo bar remains unique to Anie's Beach Mart only.
Anie's Beach Mart, located on the beautiful west beach of White Rock Beach, is the only lottery retailer on the waterfront. Besides the standard convenience store necessities, Anie's also sells Cuban cigars and souvenirs. Plus, if you need a quick photocopy or to send a fax, Anie's is just the place. If you're looking for unique mementos of White Rock Beach such as the new Lucky Mini White Rocks, you'll find them at Anie's Beach Mart.
###
For more information, contact:
Anie or Peter Wolf
Ph: 604-542-XXXX
Email: petwolf (at) ####.net
Advertisements

SECURITY SYSTEM STICKERS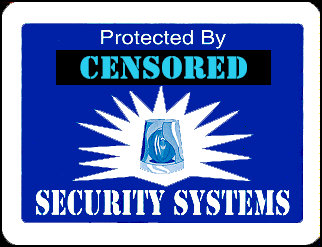 Alarm-Stickers.com
is selling
ALARM STICKERS
in
6-packs, 10-packs, 15-packs & 30-packs
, which is enough to give door an window protection for an small sized homes, larger homes, cottages, or businesses.
*The name appearing on the stickers has been censored to prevent would-be thieves looking for a particular name. **The stickers are white and blue and do not pulsate; the above image is for illustration purposes only*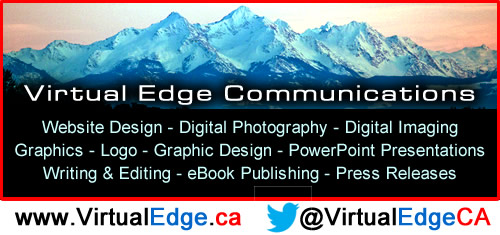 Edgar Allen Crow - Approved Recipes to Feed Crows

NOTE: Humans will enjoy these as long you do not add any bugs or roadkill to these recipes.