This canvas photo enlargement was taken by White Rock resident ARTographer Ric Wallace.
Size: 20″ x 40″
Medium: Canvas Mounted Photograph
Title of Photo: Mount Baker Sunrise
We will include a FREE White Rock Beach Lucky Coin® V3.0 with the purchase of every Framed Canvas mounted 20″ x 40″print.
Ric Wallace has produced a series of 80+ White Rock / South Surrey postcards, greeting cards and magnets and even a White Rock Beach Lucky Coin®.
This may increase in value just because of the name "Ric Wallace" google him.
Ric Wallace considers himself to be an ARTographer, which he defines as someone with a strong background in photography, as well as an aptitude for graphic design and the ability to combine the two into one art form, digitally, on a computer.
On the photography side, Ric has mastered lighting, composition, and the ability to see the world from a non-traditional viewpoint. He often incorporates shapes silhouetted in photographs for impact and visual interest.
On the art side, Ric has designed three coins — including a White Rock Beach coin, three pins, postcards, greeting cards, magnets, annual reports, conceptual drawings, logos, and web and graphic design. Being able to visualize the end result gives him the "Virtual Edge" over others, and so he chose Virtual Edge Communications as his company name.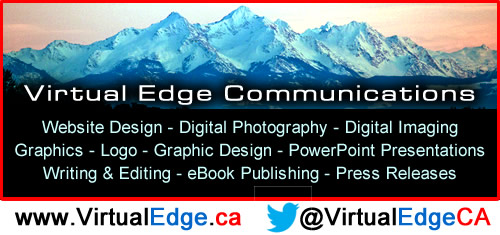 Often when taking a photograph, he thinks more like an artist or an art director than a photographer. Ric doesn't just see the image before him; he visualizes its future use in a variety of products and/or media. He knows how to attract attention in order to promote his ARTography.