With the popularity of TWITTER, bird photos can help promote your Twitter account and get you followers. The photos on this page are being used to promote the WhiteRockBeach.ca Twitter account @BCwhiterock.
We are also using some squirrels as the mascots for the site.
Advertisements

SECURITY SYSTEM STICKERS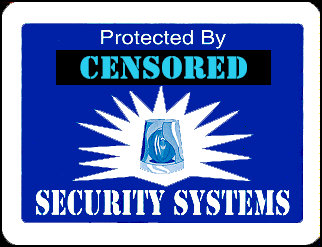 Alarm-Stickers.com
is selling
ALARM STICKERS
in
6-packs, 10-packs, 15-packs & 30-packs
, which is enough to give door an window protection for an small sized homes, larger homes, cottages, or businesses.
*The name appearing on the stickers has been censored to prevent would-be thieves looking for a particular name. **The stickers are white and blue and do not pulsate; the above image is for illustration purposes only*