THANK YOU @goVanTVShow for coming to #WhiteRock Beach!
Within about 20 hours of the show airing, we picked up a new Greeting Card & Magnet retailer. Mentioning the show aired last night and having some printed out photos helped gain a customer who had turned us down last year.
Being a photographer and having done some video work, what Go Vancouver TV created, air time and having access to the a YouTube video is very valuable and like Christmas in July at White Rock Beach, BC.

White Rock Postcard Photographer on Shaw TV
http://shawtv.com
http://shaw.ca
Tiffany Gurden meets up with local photographer Ric Wallace
to look at his postcard photography work.
Lucky & Sugar-toes are pleased to welcome Tiffany Gurden @TiffanyGurden Video Journalist & Producer into the White Rock Beach Goodwill Ambassador program. Tiffany was at White Rock Beach to do a story on our REALY COOL postcards, greeting cards and magnets. Anyone can be a White Rock Beach Goodwill Ambassador. Just purchase or send a WhiteRockBeach.ca postcard or greeting card to someone who should visit White Rock Beach, BC. Tiffany above has a MILLION-DOLLAR smile. The gang at White Rock Beach think she deserves a raise or to be made president of SHAW. Sugar-toes said Tiffany should get at least 2 weeks off with pay for having to listen to and deal with LUCKY for half a day.
Our White Rock Beach postcards have caught the attention of Go Vancouver.
Food, fashion, fitness, family fun and so much more! All in one show…all over Metro Vancouver! Watch go! Vancouver weekdays @ 5pm, 9pm & 11pm on Shaw TV ch4!
White Rock Beach photographer Ric Wallace does the Bird Dance for Tiffany Gurden @TiffanyGurden Video Journalist & Producer for go! Vancouver on Shaw TV, Promo Script Writer, Voice Talent, Self-proclaimed detail perfectionist. Everyone on set thought Ric better not give up his day job and leave the dancing to the seagulls on the beach.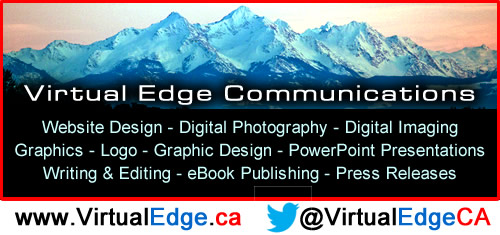 go! Vancouver on Shaw TV July 15, 2014 –
FULL SHOW
Published on Jul 16, 2014
http://shawtv.com
http://shaw.ca
Johanna Ward hosts go! Vancouver from Softball City
in South Surrey at the Canadian Open Fastpitch Championship
http://canadianopenfastpitch.com
Surrey – Photography – Tiffany Gurden looks at White Rock Postcard Photography by Ric Wallace
http://whiterockbeach.ca
Vancouver – Community – Jen Muranetz explains The Love Tuner
http://lovetuner.com
Langley – Music – Paul McLellan brings us the music of Robyn & Ryleigh

We sell all White Rock Beach postcards online

We sell all White Rock Beach postcards online