Anie Wolf of Anie's Beach Mart located on the beautiful west beach of White Rock Beach above is holding her 2 favorite Wildlife of Canada postcards (a White Squirrel & a Grey Squirrel) and poses with Lottery Squirrels, Lucky & Sugar-toes. With a last name like Wolf, you have to be a lover of Canada's Wildlife.
Advertisements

SECURITY SYSTEM STICKERS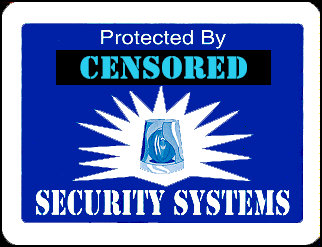 Alarm-Stickers.com
is selling
ALARM STICKERS
in
6-packs, 10-packs, 15-packs & 30-packs
, which is enough to give door an window protection for an small sized homes, larger homes, cottages, or businesses.
*The name appearing on the stickers has been censored to prevent would-be thieves looking for a particular name. **The stickers are white and blue and do not pulsate; the above image is for illustration purposes only*
Anie is also the owner of the Dingo Bar, where Dogs, Dingos and Crows drink for FREE.